BRAAAHHLITZ 2013
► Click here for an English Version of this site…
Im letzten Jahr haben wir uns in einen umgebauten, stillgelegten Bahnhof vor den Toren Berlins verguckt. Wir haben dort eine Woche verbracht, in der wir uns bemüht haben das Wort "stillgelegt" aus der Beschreibung zu tilgen: Der Bahnhof war Spielplatz, Studio und Zuhause für uns und unsere Musiker; die umliegende Pampa lud zum Fahrradfahren und Baden ein. Wir sind von alldem nachhaltig begeistert – so sehr, dass wir in diesem Jahr dorthin zurückkehren wollen. Sehr wahrscheinlich wird das sogar noch besser, denn ihr sollt alle mitkommen!
Save the date: 24. August 2013
Es besteht natürlich kein Zwang, aber dabei hätten wir euch gern. Markiert doch schon einmal den 24.08.2013 rot im Kalender.
Der 24. August ist ein Sonnabend. Es bietet sich also die ideale Gelegenheit für einen Wochenendausflug. Wir öffnen den Bahnhof (Google Maps-Link) inklusive Garten für 150 Gäste. Unsere Künstler werden vorstellen, was sie in der vorausgehenden Woche zusammen geschaffen und geprobt haben. Gelegenheit zum Camping habt ihr übrigens auch. Das Gelände ist groß genug. Wir freuen uns auf jeden einzelnen von euch.
HiRes Fotos @ quer-format.com
Wir zählen auf euch!
Wir können nicht genug betonen, wie großartig es wäre, wenn viele von euch vorbeischauen würden. Was unser Festival bieten kann, hängt nämlich ganz maßgeblich von euch ab. Wir werden es zwar unabhängig von der Anzahl der Gäste veranstalten. Es versteht sich aber von selbst, dass wir mehr Möglichkeiten haben, wenn sich möglichst viele von euch beteiligen. Die minimalste Form der Beteiligung ist denkbar einfach: Dafür müsst ihr uns lediglich besuchen und mit eurer Anwesenheit die Atmosphäre bereichern. Ein Ticket "kostet" genau den Betrag, den ihr dafür ausgeben wollt – und ja, null Euro reichen völlig. Allerdings lohnt es sich durchaus etwas mehr anzulegen. Werft einen Blick auf unsere Alternative zum Crowdfunding, das Crowdfinding.



C R O W D F I N D I N G
Reserviert euch eine von 150 "Eintrittskarten"
indem ihr uns den Preis spendet, den ihr für richtig haltet.
Insgesamt wurden bisher 1570 EURO gespendet. Danke dafür!
Vielen Dank an alle Unterstützer! Alle 150 Tickets sind schon weg, Ihr seid großartig! Wer will, kann uns sehr gerne weiter mit einer Spende unterstützen – allerdings können wir leider keine weiteren Tickets anbieten, da der Platz in diesem Jahr begrenzt und schon vergeben ist. Vielleicht klappt's im nächsten Jahr mit mehr!?
0 Euro (Wir werden trotzdem unseren Spaß haben!)
Wir feiern uns selbst, wie bereits im vergangenen Jahr. Auch mit Nullbudget veranstalten wir das Festival, das sicherlich trotzdem wunderbar wird. Ihr könnt es allerdings großartig machen indem ihr vorbeischaut.
250+ Euro (Wir spitzen die Ohren!)
Wenn wir 250 Euro oder mehr an Spenden generieren, werden wir einen Video-Livestream einrichten, so dass auch die Daheimgebliebenen etwas von BRAAAHHLITZ haben. Zudem bieten wir jedem Unterstützer Zugang zu frühen Mixes der Songs, die unsere Musiker während der Woche aufnehmen. Auch die fertige Kompilation gibt es für Unterstützer einen Monat früher, als für den Rest der Welt.
500+ Euro (Wir werden singen!)
Wenn wir 500 Euro oder mehr an Spenden generieren, bieten wir jedem Festivalbesucher die Möglichkeit Teil eines Backgroundchors zu werden. Ihr könnt euch also auf einem der Songs verewigen, der später auf der Kompilation erscheinen wird. Darüber hinaus – und vor allem interessant für Gesangsmuffel – kriegen alle Unterstützer reichlich Kaffee/ Tee und die hervorragenden Kekse, die wir backen werden.
1000+ Euro (Wir werden rocken!)
Wenn wir 1000 Euro oder mehr an Spenden generieren, werden wir zusätzlich zu den hauseigenen Künstlern noch weitere Musiker einladen. Das bedeutet nicht nur mehr Programm, sondern auch zwei Bühnen und allerlei zusätzlichen Schnickschnack und Freizeitgestaltung (Badehose einpacken!)
BRAAAHHLITZ 2013 Lineup
Keyboard Rebel
Describing themselves as indie mavericks, Keyborad Rebel use pop band instruments and add some fancy extras like an accordion and a cornet to form fresh and charming pop tunes that burst with thoughtful moments and inspire with melodic beats.
The Walk Uprights
Die Walk Uprights sind großartig. Eigentlich muss man zu dem 1/6 Keyboard Rebel Abkömmling aus London nicht viel mehr sagen. Gute Musik, sie wie sie eben sein sollte. "The Walk Uprights are a North London threepiece who make timeless, tousled pop music."
Nicolas Falcon
Nicolas has made his own way. He was born in Texas, raised in Miami and lived in Philadelphia before finally taking up residence in Italy. On such a path, it goes without saying that culturally and musically a little more gets thrown in the mix than the classics of the western world.
The Unfortunates
The Unfortunates are a London, UK based four piece, formed on the 3rd January 2013. Their first EP, "The Unfortunates are…" was released on cassette and as a download on 20th June 2013. They make BRAAAHHLITZ complete and we are thrilled.
Rokotak
Milan Greulich ist nicht nur für den guten Ton der ersten BRAAHHLITZ Compilation verantwortlich, als Rokotak steht er auch selbst auf der Bühne. Er wird englische und deutsche Songs präsentieren, die sich zwischen Pop und klassischem Songwriter, Folk & Blues bewegen.
Yossarian
Yossarian is darkly humorous, musically not very accomplished (his words) and slightly ashamed to count himself amongst the thousands of budding singer-songwriters out there who think you might want to hear about their sad and meaningless lives.
Inefficient Screws
Die Inefficient Screws stammen aus unterschiedlichen Wohnzimmern in Berlin-Neukölln und sind ein 8-köpfiges Lofi-Pop-Orchester. Die Schrauben haben nicht nur ihre Alben in solchen Räumen aufgenommen, sondern sie kehren auch gerne dorthin zurück. Freut euch auf Musik mit Gesang, Gitarre, Ukulele, Klarinette, Glockenspiel, Orgel uvm.
Entertainment For The Braindead
Immernoch die "erfolgreichste" Künstlerin im AAAHH RECORDS Universum und immer wieder schafft sie es uns zu überraschen. In BRAAAHHLITZ wird uns Julias Einfrau-Band wieder mit entzückenden Loop-Melodien verzaubern und wer weiß, vielleicht gesellt sich ja der ein oder andere Künstler dazu. Wir sind gespannt!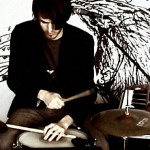 Sebastian Arnold
Wie macht der das nur? Das haben wir uns gefragt, als wir Sebastian Arnold das erste Mal live erlebt haben. Eine Antwort haben wir bis jetzt noch nicht gefunden. Einfach unglaublich, diese musikalische Multitaskingperformance, die der Berliner Künstler auch bei uns abliefern wird.
Das Kraftfuttermischwerk (DJ-Set)
Das Kraftfuttermischwerk! Ja, genau, ihr habt richtig gelesen! Blogger, Musiker und DJ Ronny Kraak alias Das Kraftfuttermischwerk kommt zu uns und wird uns nicht nur mit seiner Anwesenheit, sondern auch mit einem DJ-Set beglücken. Wir sind ganz aus dem Häuschen Bahnhof!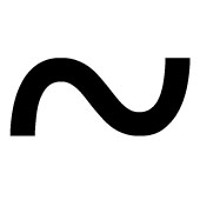 Audioinstallionen
Neben dem Festival-Programm wird es eine umwerfend bequeme Chillecke im Waldstück geben, wo wir eine Klanginstallation für euch aufbauen. Sounds kommen u.a. von Klangboot, Machtdose (Aqual(o)unge), Resting Bell (tbc) und Unpicked (tbc).
Visuals
Klang ist natürlich nicht alles. Wir werden auch dafür sorgen, dass BRAAAHHLITZ 2013 schick aussieht. Unterstützung bekommen wir dafür von Ina Hurry. Die Leipziger Medienkünstlerin wird für uns Visuals machen, und zwar mit vor Ort aufgenommenem Bild- und Videomaterial.
Anfahrt